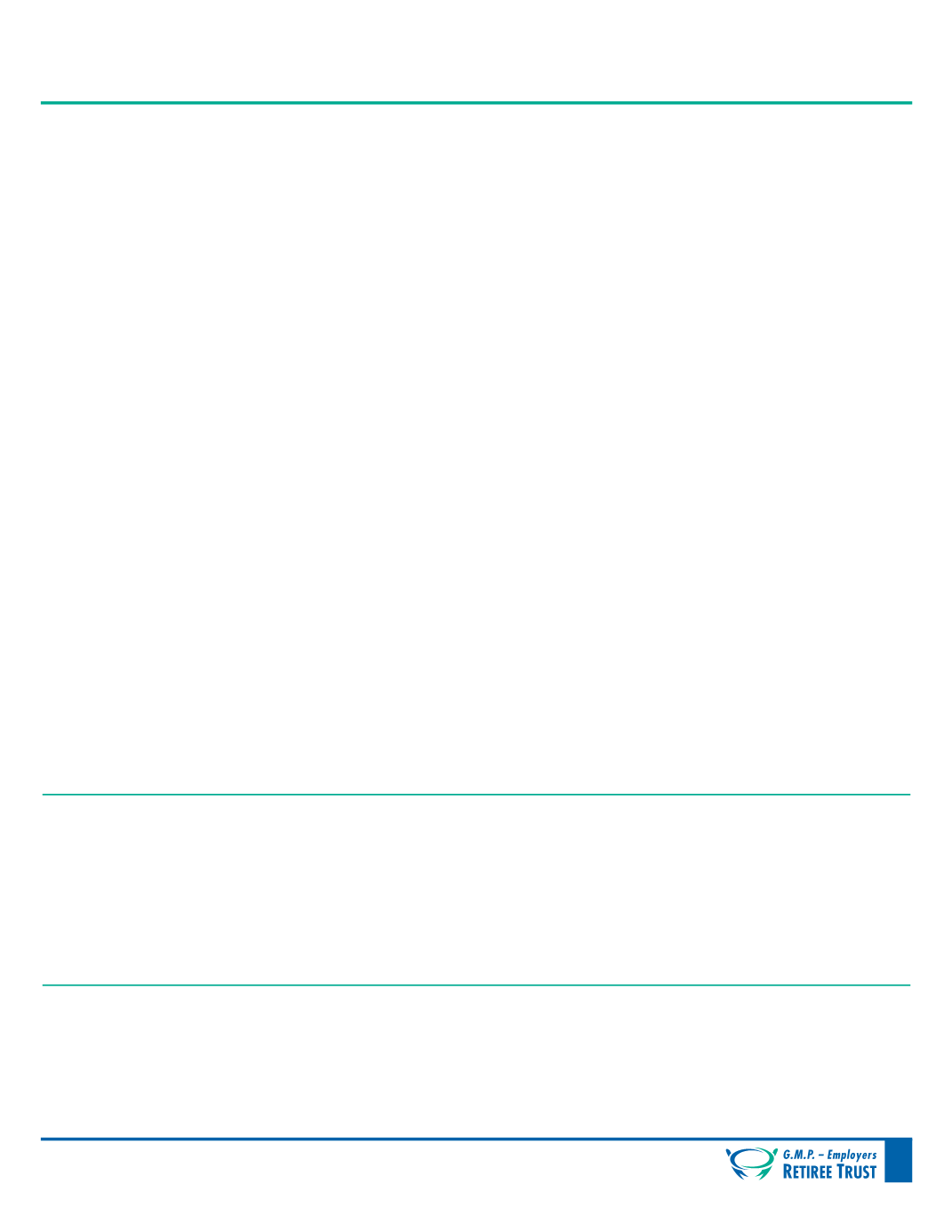 Benefits In Brief
Medical Coverage
The Trust's Plan of Benefits
provides medical coverage for
each eligible retiree and spouse.
These benefits are paid under
Indemnity
Retirees are automatically
However, spouses must enroll
and pay a monthly premium
Preferred
Provider Organization
(PPO)
only to retirees and/or eligible
premium for each participant
Prescription Drug
Program
The Prescription Drug Program
available through the Trust
does not have a "donut hole"
like Medicare Part D. For all
participants whose former
employer contributes at the
maintenance medications and
short-term retail pharmacy
prescriptions are covered.
Life Insurance
The Trust provides $2,000 of
life insurance coverage for
eligible retirees only. There is no
coverage available for spouses.
Benefit Maximums
In 2015, and for the sixth
consecutive year, there were no
changes to deductibles. For the
first time in 9 years, there has
been an increase in Lifetime
Maximums in order to benefit
Notification
If the Trustees determine that
any of the Trust's benefits are no
longer satisfactory for any reason,
they reserve the right, as they do
with the Trust's Plan and other
programs, to modify, change or
discontinue any of them at any
time and in any manner. The
Trustees strive to provide ample
notice before carrying out any
Note:
For further details regarding deductibles and out-of-pocket costs, please refer to your Plan of Benefits
booklet, or visit our website:
.
I N T E R E S T I NG FA C T:
During 2015, the Trust paid over $31 million in benefits
on behalf of its over 18,000 participants.